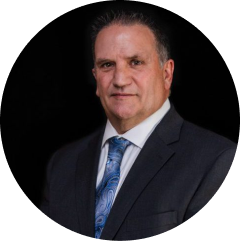 Chief Joe Allio
President
Police Chief, City of Fairfield (ret)
Chief Joe Allio is a 34-year veteran of law enforcement. He has also served in pastoral positions at local churches, was a member of the Host Lions Club and the President of the Northern California Batten Disease Association. As a member of the Fairfield Police Department, he served on the SWAT team, was a founding member of the Peer Support Team, participated in the development of "active shooter" response training and developed and implemented the Police Probation Team. He has earned two Exceptional Performance Citations and completed Senior Management Law Enforcement Institute hosted by Boston University.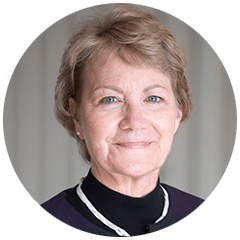 Gen. Maryanne Miller
Vice President
Air Mobility Commander, United States Air Force (ret)
General Maryanne Miller is a retired 4-star U.S. Air Force General with over 39 years of military service. In her career, she has led two Major Commands and is the only Reserve Officer in the history of the United States to achieve the rank of General to-date.

General Miller has extensive experience in rapid, global mobility and sustainment as the Commander of Air Mobility Command and the Commander of the Air Force Reserve. As the Air Component for U.S. Transportation Command, General Miller was responsible for directing global air mobility operations in support of national security objectives. Her commands played a pivotal role in providing global airlift, air refueling, aeromedical evacuation, humanitarian relief and Presidential airlift support as directed.

General Miller serves on the Board of Directors of Bristow, an advisor to New Vista Acquisition Corp., and a member of the Board of Trustees for Manhattan College in the Bronx, New York. She is also a co-worker for St. Teresa of Calcutta's Missionaries of Charity serving some of the poorest communities around the world.

General Miller was drawn to Leaven Kids because it is a powerful agent for good through faith, hope and love. Leaven Kids transforms lives, families, and communities to realize the power of good within us so that we can transform the environment around us.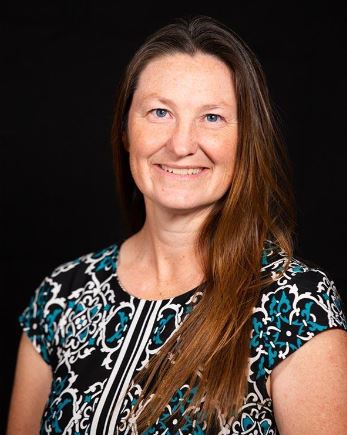 Staci Pauly
Secretary
Senior Finance Manager, Genentech (ret)
Staci Pauly was the Senior Finance Manager at Genentech in Vacaville. She was born and raised in the City of Vacaville and has volunteered with several local organizations over the years. Staci was introduced to Leaven Kids through Crossroads Christian Church which she has attended since 1998. She has a lot of hands-on volunteering experience and is excited to be on Leaven Kids' board to help steer the organization to be "the best it can be for our children and our entire community."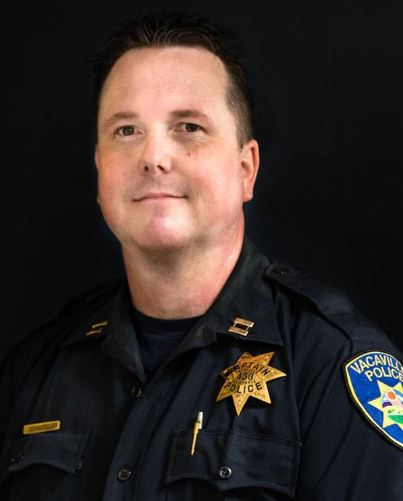 Chief Ian Schmutzler
Treasurer
Police Chief, City of Vacaville
Captain Ian Schmutzler started with the Vacaville Police Department in 2000 and quickly rose through the ranks to oversee the Field Support Bureau. He began working with Leaven Kids as a volunteer in 2015. As a police captain who has seen first-hand the kinds of challenges under-privileged children face, Ian is thrilled to be a member of the Leaven Kids board and to be making a difference. "I've been able to see the incredible results of Leaven Kids entering a neighborhood," Ian says. "… a dramatic drop in crime, a sense of community, and in some of the high-density housing areas the tenancy has gone up."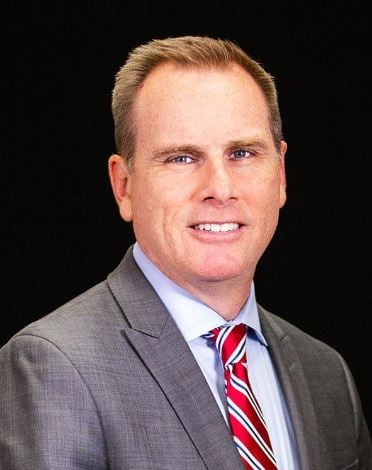 Chief Randy Fenn
Director
Police Chief, City of Fairfield (ret)
Chief Randy Fenn, a police officer since 1991, served as both a patrol and traffic commander, and facilitated the creation of the department's Homeless Intervention Team. This initiative helps people access services that can lead to permanent housing and reunification with their families. Randy, who has a bachelor's degree in Human Relations and a Masters of Science in Criminal Justice, was promoted to Captain in 2014 and appointed Chief in March 2017. Randy's hope for Leaven Kids children is that they will see the Gospel in action and put on a path toward success.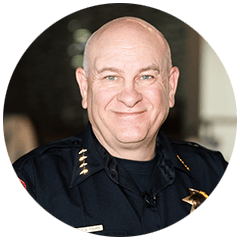 Sheriff Thomas Ferrara
Director
Sheriff, Solano County
Sheriff Thomas A. Ferrara began his law enforcement career in 1978 as a police cadet with the Rio Vista Police Department After years of serving the community and growing in his profession, he was appointed sheriff-coroner of Solano County in 2012. Sheriff Ferrara sees firsthand how Leaven Kids transforms lives and guides young people to make sound choices and avoid the criminal justice system. He's an advocate for kids and grateful to serve as a board member.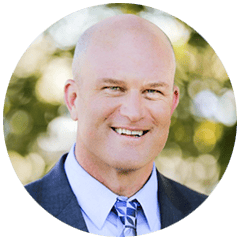 Col. David Hammerschmidt
Director
United States Air Force (ret)
Col. Dave "Hammer" Hammerschmidt entered the USAF as an Airman Basic in 1989 and retired in 2020 as a Group Commander at Travis Air Force Base. Colonel Hammerschmidt is currently a project manager for PavCon LLC. He was initially drawn to Leaven Kids to demonstrate to young Airmen that they are leaders in the communities where they serve, and they have the ability to inspire and motivate young children to dream bigger and achieve more.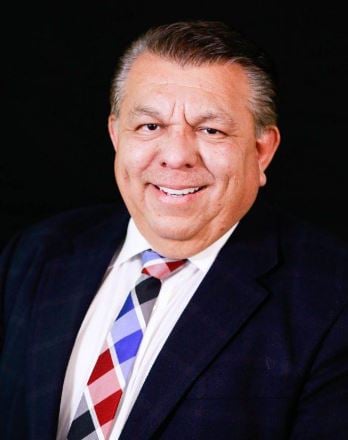 Frank Lizarraga, Esq.
Director
Attorney, Lizarraga Law Firm
Frank Lizarraga holds a Bachelor of Science in Business Administration from the University of La Verne as well as a Juris Doctorate degree from Western State College of Law. He is a practicing attorney with over 30 years of legal and courtroom experience and has been honored to be a member of the National American Board of Trial Advocates, an invitation only peer review organization that recognizes significant litigation experience, civility, integrity, and professionalism. Frank currently serves several client organizations and chairs the Board of Advisors to the University of La Verne's College of Law and is a member of the university's Board of Trustees.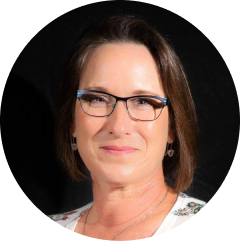 Col. Ruth Meyer
Director
Pilot, American Airlines, United States Air Force (ret)
Ruth Meyer is an airline pilot and member of the United States Air Force. When working at Travis Air Force Base, she learned about Leaven Kids and wanted be part of the mission.
With an educational background in math and financial planning in addition to aviation, she brings her considerable skills and experience to our board. She says, "I wanted to get involved because the children of this area need and deserve to be provided a safe and engaging environment after school that allows them to dream beyond their streets, obtain support to excel in academics and be their best for not only their benefit but their family and community."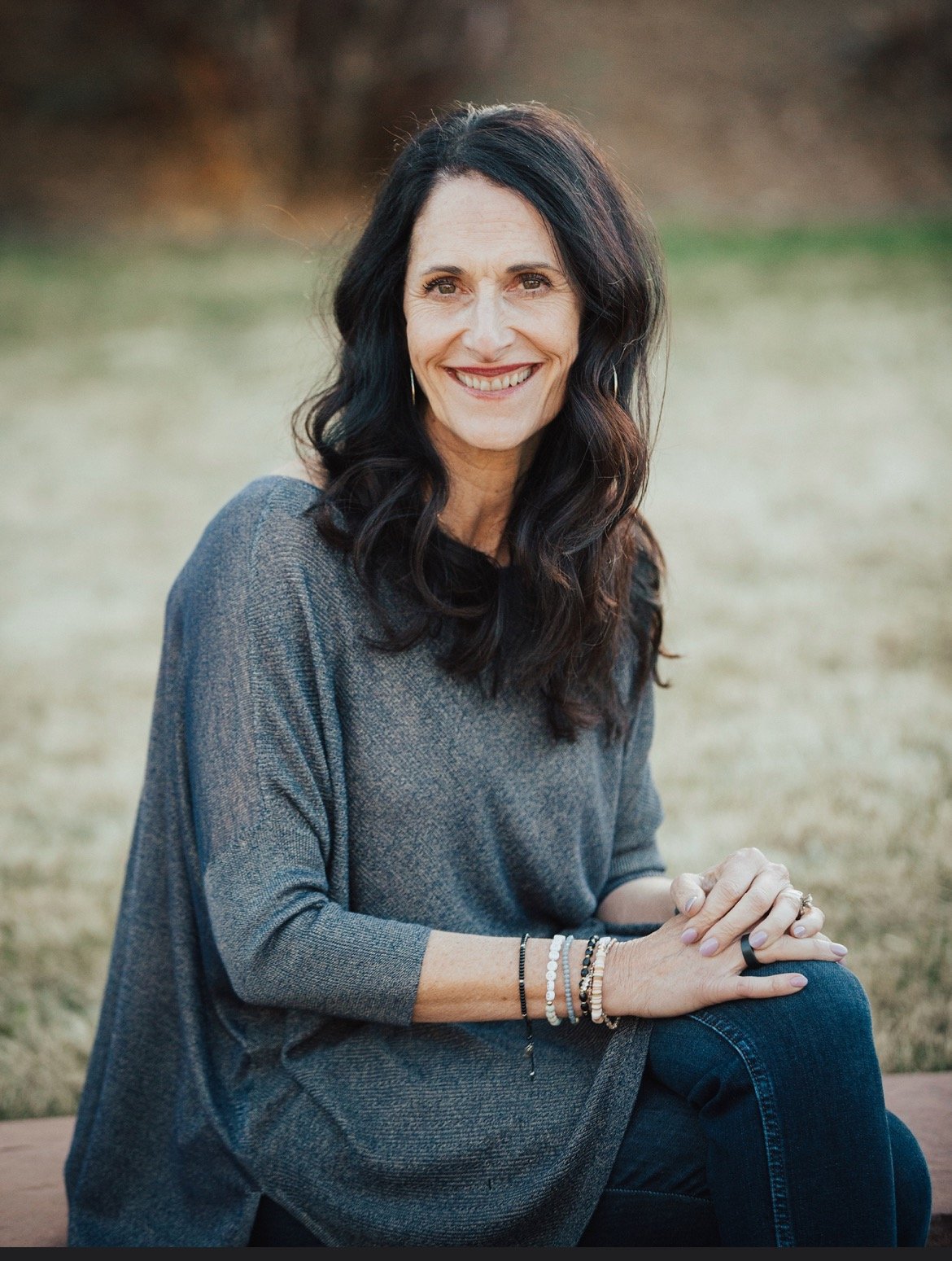 Kristan Nowland
Director
Certified Health and Wellness Coach, BSN, RN
Kristan Knowland brings extraordinary depth as an advisor as she has more than 20 years of leadership experience in entrepreneurship and health care operations. Kristan is highly experienced in interacting with health care providers, teaching parents, patients, media, and leaders within the health care community. Her passion continues as she looks to help children and families thrive and flourish, no matter their situation or state in life.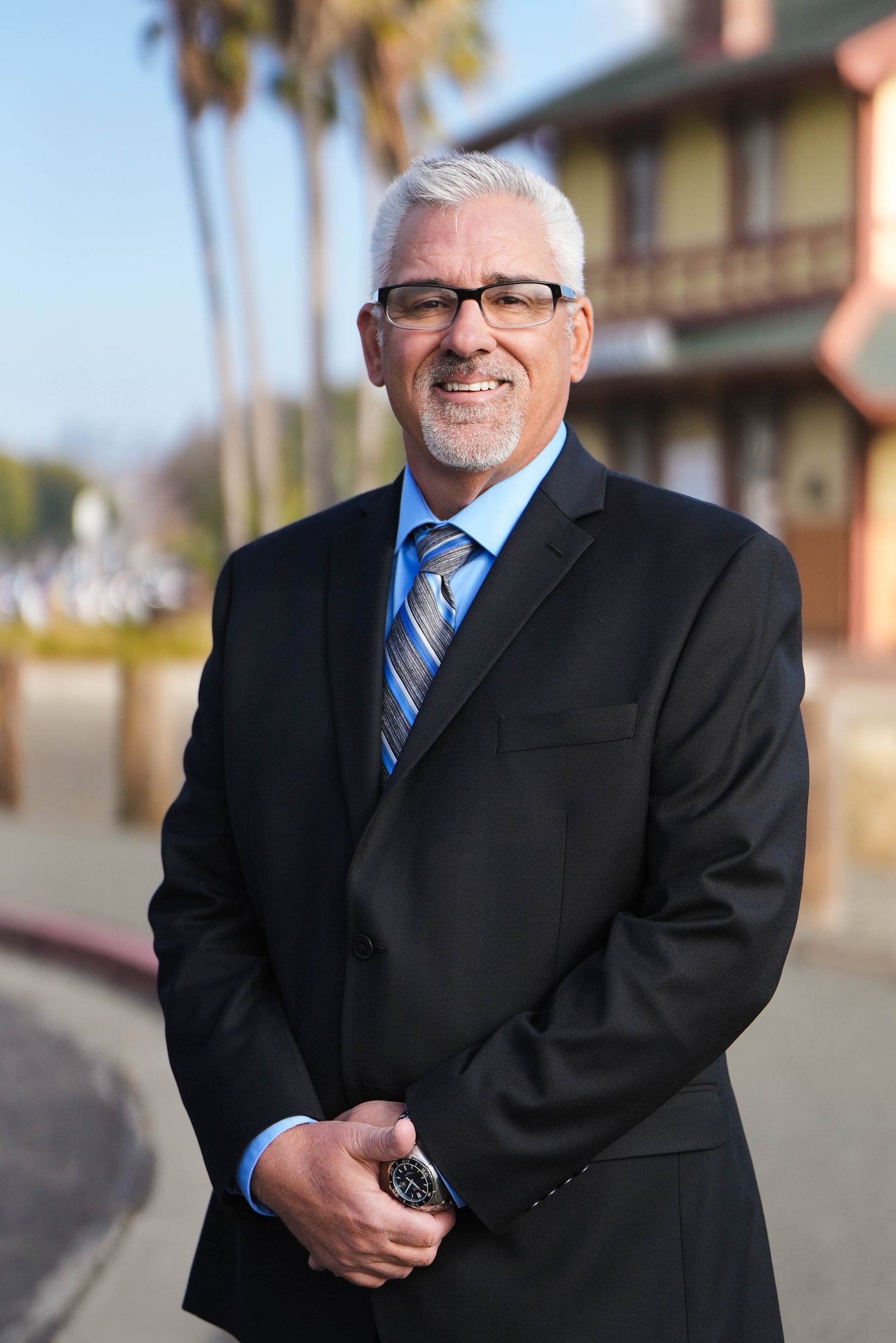 Robert Yarbrough
Director
Complex Manager, Valero Energy Corporation (ret)
Robert Yarbrough retired from Valero Energy Corporation in 2022 following a 35-year career in the energy industry. Robert held many positions including Operator, Control Board Operator, Shift Superintendent, Unit Team Leader, and Complex Manager during his career. His positive involvement with Leaven Kids as a volunteer and donor has motivated him to join the board to help make an even bigger difference in the community.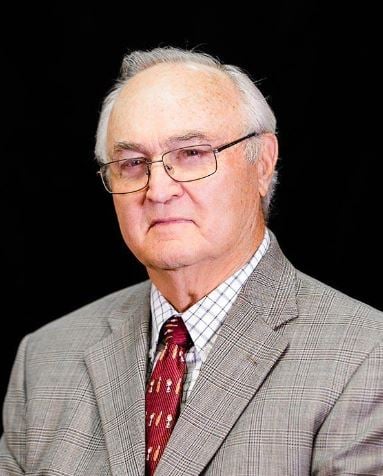 Hon. Mike Nail
Emeritus
Superior Court Judge (ret)
Judge Mike Nail is a retired Judge of the Superior Court for the State of California, holding that position for more than two decades. Prior to assuming the bench, he was District Attorney for Solano County for 11 years and Assistant District Attorney for 14 years. Upon his retirement in 2007, Judge Mike Nail wanted to invest his time into helping at-risk children. He was a former member of the Lion's Club and a member and past president of Fairfield-Suisun Chamber of Commerce. He and his wife have three children and five grandchildren.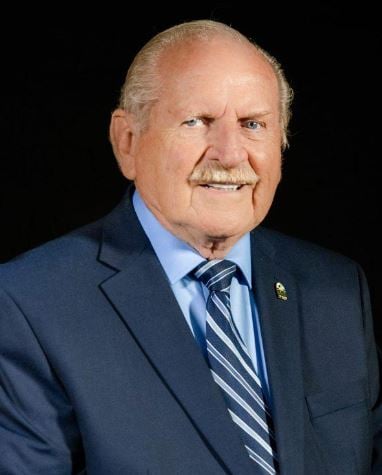 Mayor Len Augustine
Honorary
Mayor, City of Vacaville (ret)
Mayor Leonard "Len" Augustine is a retired USAF Colonel and former Mayor of the City of Vacaville. Len gives back to his community not only through his involvement with Leaven Kids, but also by serving on the board for Travis Credit Union and as Chairman of the Travis Community Consortium where he is an advocate for Travis Air Force Base. When Len first learned how the Leaven Kids center was impacting Fairfield, he became interested in starting a center in his city. "I knew crime would be cut in half," says Len.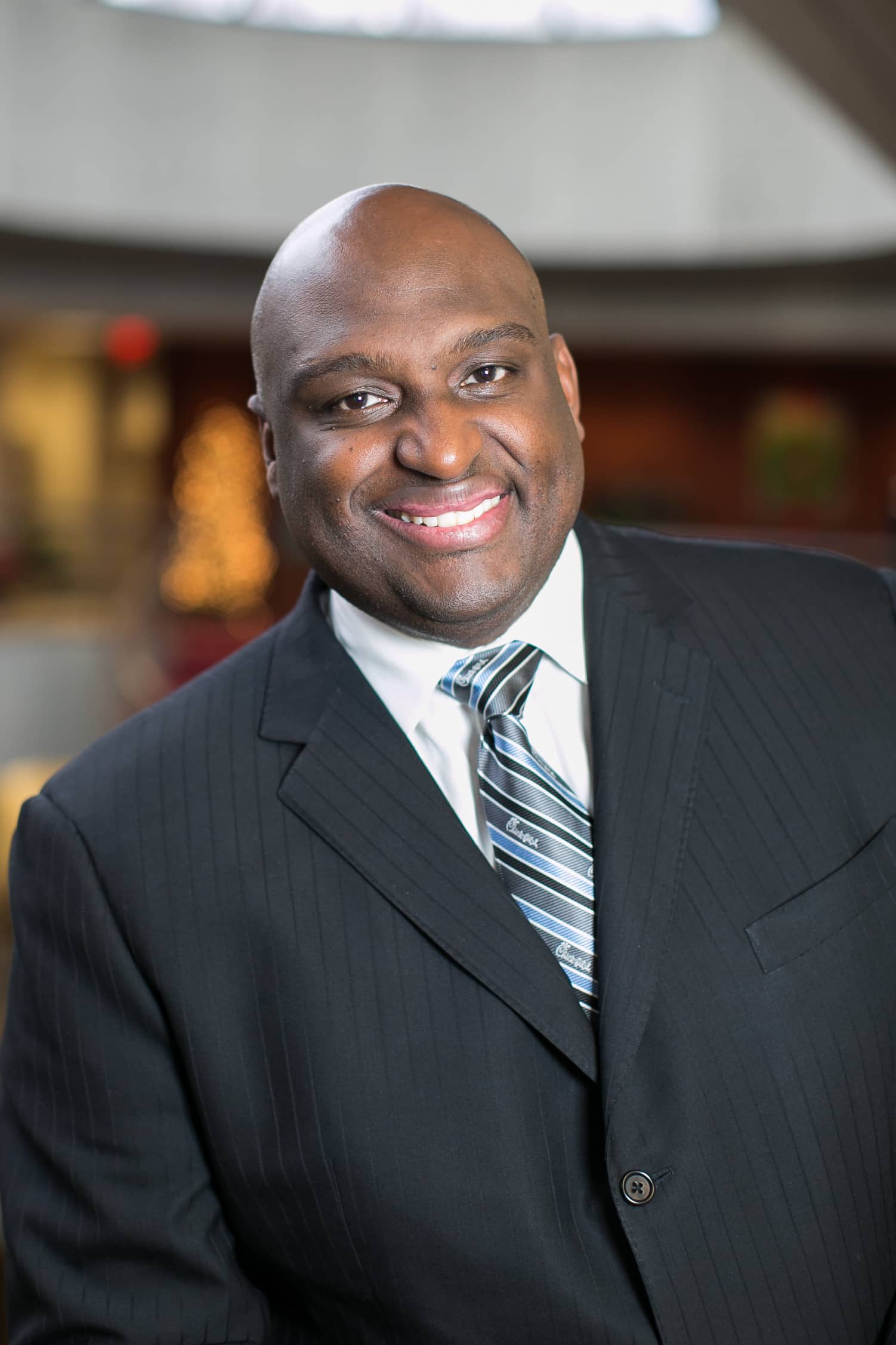 Rodney Bullard
Honorary
Vice President, Corporate Social Responsibility Chick-fil-A, Inc.
Rodney is Vice President of Corporate Social Responsibility at Chick-fil-A, Inc., where he leads the company's corporate community and philanthropic strategy. Prior to joining Chick-fil-A, Rodney served as an Assistant United States Attorney, prosecuting complex criminal cases. For his service, the United States Attorney General presented him with one of the Department of Justice's highest honors, the Director's Award. Prior to this role, Rodney was selected as a White House Fellow, the nation's most prestigious public service fellowship. As a White House Fellow, Rodney was placed at NASA to work directly for the NASA Administrator. A decorated veteran, Rodney also served in the United States Air Force Judge Advocate General Corps, eventually working at the Pentagon as a Congressional Legislative Liaison in the Office of the Secretary of the Air Force.
Rodney is an alumnus of the United States Air Force Academy, Duke University School of Law, the University of Georgia's Terry School of Business and the Harvard Business School's Advanced Management Program. Additionally, Rodney is an alumnus of Leadership Atlanta, Leadership Georgia, Outstanding Atlanta and the Presidential Leadership Scholars Program.
Rodney currently serves on several national and local boards, including: the Salvation Army National Advisory Board of Directors, the Junior Achievement USA National Board of Directors, the Ameris Bank Board of Directors, the Atlanta History Center and the United States Air Force Academy Athletic Corporation.
A few of Rodney's recent accolades include recognition by: Georgia Trend as one of the 2022 Most Influential and Notable Georgians; Atlanta Magazine as one of the Most Influential Atlantans in 2019, 2020, 2021 and 2022; Leadership Georgia's Dale Threadgill Award for Service in 2019; Atlanta Business Chronicle as one of the Most Admired Non-profit CEOs in 2017; The University of Georgia's listing of the 40 alumni leaders under the age of 40; as well as the Georgia Trend listing of the 40 Best and Brightest Leaders Under 40.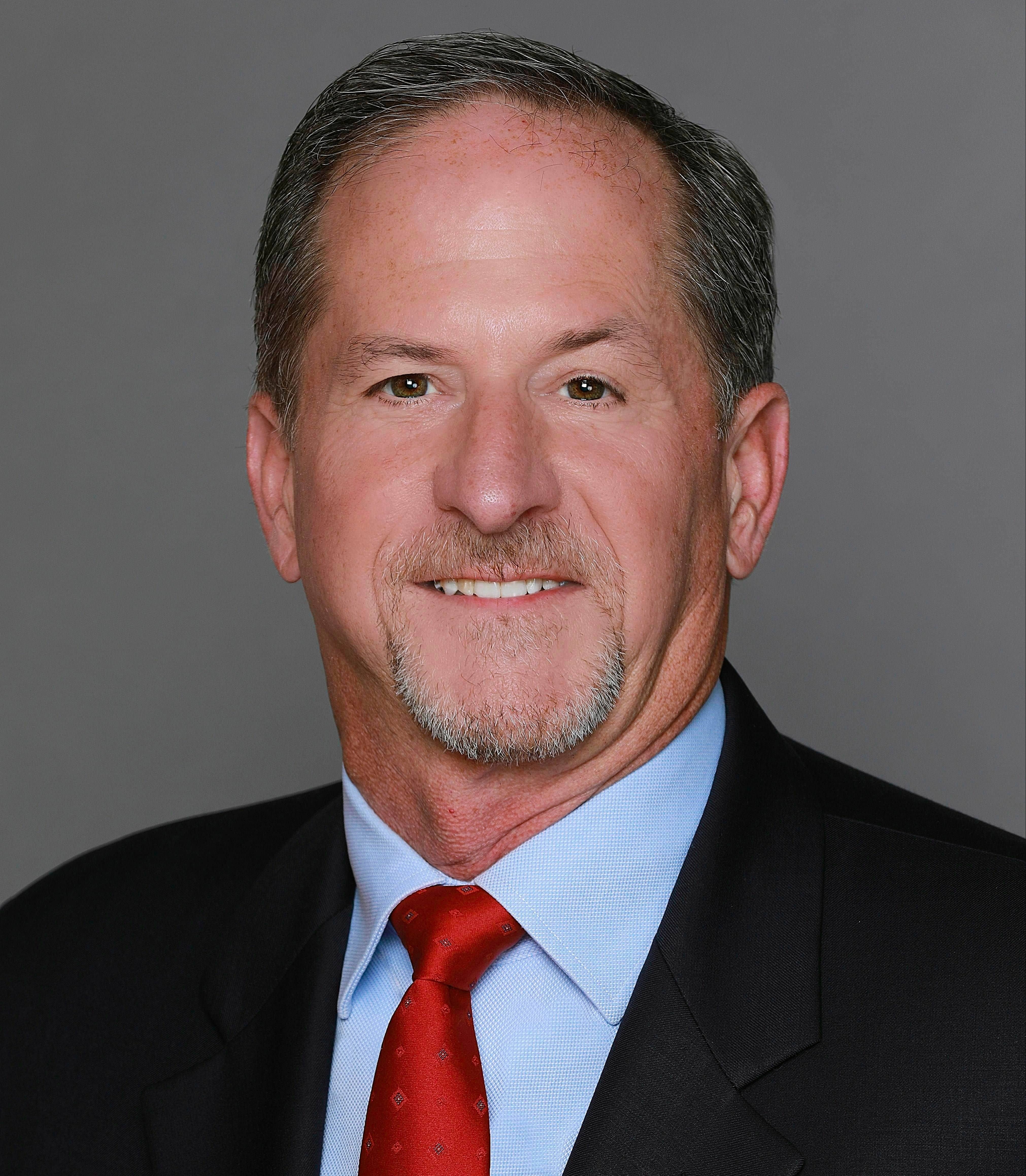 Gen. David L. Goldfein
Honorary
21st Chief of Staff, United States Air Force (ret)
General (retired) David L. Goldfein is an internationally recognized leader in global risk and crisis management, planning and executing complex operations, and developing and implementing policy and communications strategies. His experience has been honed over a 37- year career as a pilot in the United States Air Force, where he commanded at every level and finished his career as the 21st Chief of Staff, the service's highest-ranking 4-star officer. Goldfein had wide-ranging operational and advisory responsibilities, including oversight of the organization, training, and equipping of over 693,000 personnel serving in the United States and dozens of countries around the world; and management of a $168 billion operating budget. He has served as a trusted advisor to the President, the National Security Council, the Congress, and the senior leadership of the Department of Defense on a range of national security matters. In addition, he developed key relationships with international partners, private sector leaders, and philanthropists.
Dave currently serves as a Senior Advisor for Blackstone Investment Group, where he helps senior Blackstone leaders formulate and execute optimal courses of action based on an informed global risk assessment. In this role, he is Chairman of the Board of Draken International LLC, a Blackstone owned company focused on US and foreign military training. Goldfein has been named a Distinguished Visiting Fellow at Stanford University's Hoover Institute and a Senior Fellow at Johns Hopkins Applied Physics Laboratory, where he maintains a focus on their Air and Space portfolios. Additionally, he serves as an Advisory Board Director of Anduril Industries, Inc., where he advises the CEO and leadership on global trends and risk as it applies to their technology. As a Professor of Practice at the University of Texas El Paso and University of Texas San Antonio, he develops promising professionals through a dynamic instructional practice.
An equally important part of his portfolio, Goldfein dedicates a significant portion of his time serving in Pro Bono positions. He currently serves as a Board Director of the United Services Organization (USO), on the Leadership Council of the Bob Woodruff Foundation, and is a Senior Trustee of the USAF Academy's Falcon Foundation and a Scholar of the newly formed Policy Vets. He is also a Distinguished Member of the Council on Foreign Relations. Goldfein was recently recognized as a Distinguished Eagle Scout and a Distinguished Alumni of Philmont Scout Ranch.
Prior to serving as the USAF Chief of Staff, Dave was the USAF Vice Chief of Staff, the second highest ranking officer, where he presided over the Air Staff and served as a member of the Joints Chiefs of Staff Requirements Oversight Council and Deputy Advisory Working Group, advising on high interest acquisitions and assessing joint military capabilities for the Department of Defense. As Vice Chief, he pioneered a new and aggressive approach to supporting warriors with invisible wounds, as well as their caregivers.
During his time as Chief, Goldfein developed and championed the Department of Defense's signature joint warfighting initiative, Joint All Domain Command and Control (JADC2). Central to his vision was the creation of the Department's first Information Warfare Command, which brought together the capabilities of Cyber, Intelligence, Electronic Warfare, and Information Operations. He also developed and executed the largest overhaul of the officer development and promotion system in the Air Force in over thirty years.
Goldfein has held numerous command positions, notably the deployed Air Component Commander for U.S. Central Command from 2011-2013, where he directed all air and space operations across 20 countries spanning the broader Middle East. An effective coalition-builder, General Goldfein traveled extensively as a military "ambassador," working with stakeholders across the region and building crucial inter-disciplinary relationships. He successfully envisioned and built the first- ever Gulf Air Operations Center, with representation from all six Gulf Cooperation Council countries inside his headquarters.
Dave received his commission from the U.S. Air Force Academy in 1983, with a degree in Philosophy. He later earned a master's degree in Business Administration from Oklahoma City University. He is a graduate of the prestigious Air Force Weapons Instructor Course and the Department of State's Senior Seminar program as a National Defense Fellow.
Goldfein is married to his high school sweetheart, Dawn A. Goldfein. Dawn recently published "Sharing the Journey, A Military Spouse Perspective" as a companion work to Dave's guide for commanders, "Sharing Success and Owning Failure, Preparing to Command", which was published in 2001 and is now in its 12th printing. Dave and Dawn continue to pursue their passion for helping military spouses and families in addition to their ongoing work with invisible wounds of war, and both work together as senior mentors and managers for CAPSTONE and KEYSTONE military leadership courses for newly selected general and flag officers and their spouses across the joint team.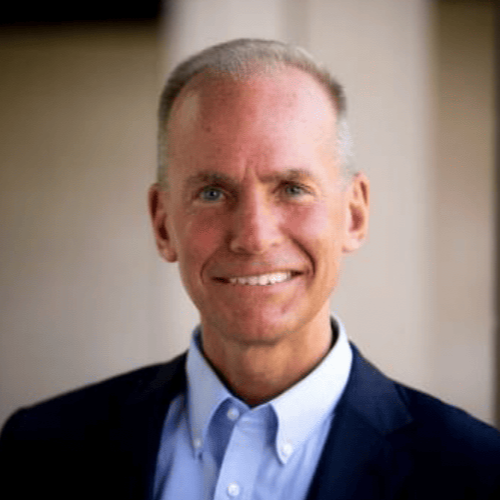 Dennis Muilenburg
Honorary
Chairman, CEO, and Co-Founder of New Vista Capital / CEO and Chairman of the Board, Boeing (ret)
Dennis Muilenburg is Chairman, CEO, and Co-Founder of New Vista Capital, launched in 2021; and Owner, President and CEO of DAM CyFly Consulting, LLC, launched in 2020.
Previously, Dennis Muilenburg joined Boeing in 1985, starting at the company as an engineering intern. He served as president from December 2013 to December 2019, as chief executive officer (CEO) from July 2015 to December 2019, and as chairman of the board from March 2016 to October 2019. Until July 2015, Muilenburg served as vice chairman, president and chief operating officer of Boeing, where he supported the company's aerospace business operations and focused on specific growth enablers, including important global relationships, leadership initiatives and development program performance.
Before that, Muilenburg served as president and chief executive officer of Boeing Defense, Space & Security (BDS), serving United States and global defense, government, and commercial customers.
Earlier, Muilenburg was president of BDS's Global Services & Support business, vice president and general manager of the Boeing Combat Systems division, and program manager for Future Combat Systems. Prior to that, he served as vice president of Programs & Engineering for Boeing Air Traffic Management and director of Weapon Systems for the proposed Boeing Joint Strike Fighter aircraft. He also held program management and engineering positions on F-22, Airborne Laser, High Speed Civil Transport and the Condor reconnaissance aircraft, among others.
Muilenburg spent the first 15 years of his Boeing career in the Puget Sound region of Washington, where he held a number of program management and engineering positions in support of both the commercial airplanes and defense and space businesses.
A native of Iowa, Muilenburg earned a bachelor's degree in aerospace engineering and an honorary doctor of science degree from Iowa State University, as well as a master's degree in aeronautics and astronautics from the University of Washington. He is a fellow of the American Institute of Aeronautics and Astronautics and the Royal Aeronautical Society, a member of the National Academy of Engineering, the inaugural Innovator in Residence at Iowa State University, and a distinguished fellow for aerospace, mobility, and manufacturing at the Saint Louis University Research Institute. Muilenburg also serves in senior advisory roles for numerous aerospace and technology private companies, including Monarch Tractors, Echelon Med Tech, FuelX, REGENT Seagliders, and Star Harbor Academy.
Previously, Muilenburg served as a member of the Caterpillar board of directors (2011-2020), chairman of the Aerospace Industries Association board of governors, an executive committee member of the Business Roundtable, a member of the National Space Council's User Advisory Group, a member of the U.S.-China Business Council, and a member of the Washington University board of trustees. Currently, he is a member of the Congressional Medal of Honor Foundation board of directors, the FIRST (For Inspiration and Recognition of Science & Technology) board of directors, the National World War II Museum board of trustees, the Iowa State University Foundation board of governors, and the Northwestern University board of trustees. He also serves as chairman of the board for Biblical Business Training, chairman of the board for the Advanced Manufacturing Innovation Center – St Louis, a member of The CEO Forum board of directors, and a member of the African Vision of Hope board of directors.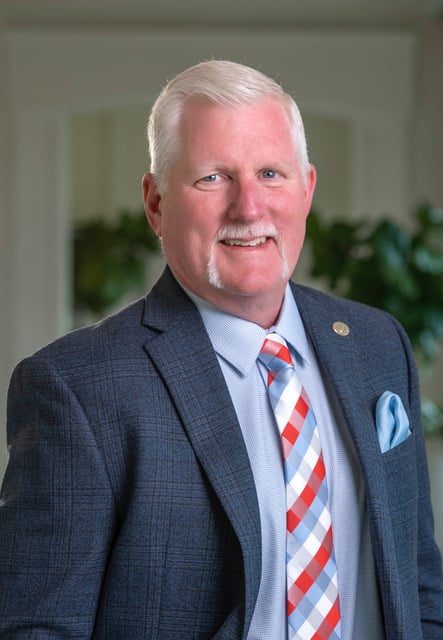 David Murray
Honorary
Executive Leadership, Quality Technology Services
David provides executive leadership for Quality Technology Services' support of employees, family, faith, and community. Growing a servant leadership culture where we express our support for communities through our volunteerism and charitable contributions is part of the essential duties, as well as chaplaincy support for the employees. David oversees philanthropy, the Employee Crisis Fund, the Scholarship Fund, and major corporate events, as well as other initiatives that create belonging and engagement for the employees. His professional experience includes 12 years of executive leadership for engineering/data center operations and services at QTS and more than 20 years in critical site operations.
David is also currently serving as an elder at Community Christian Church. He has been participating with the Bible Institute in Havana Cuba and supporting their 155 congregations throughout the island of Cuba over the last 9 years.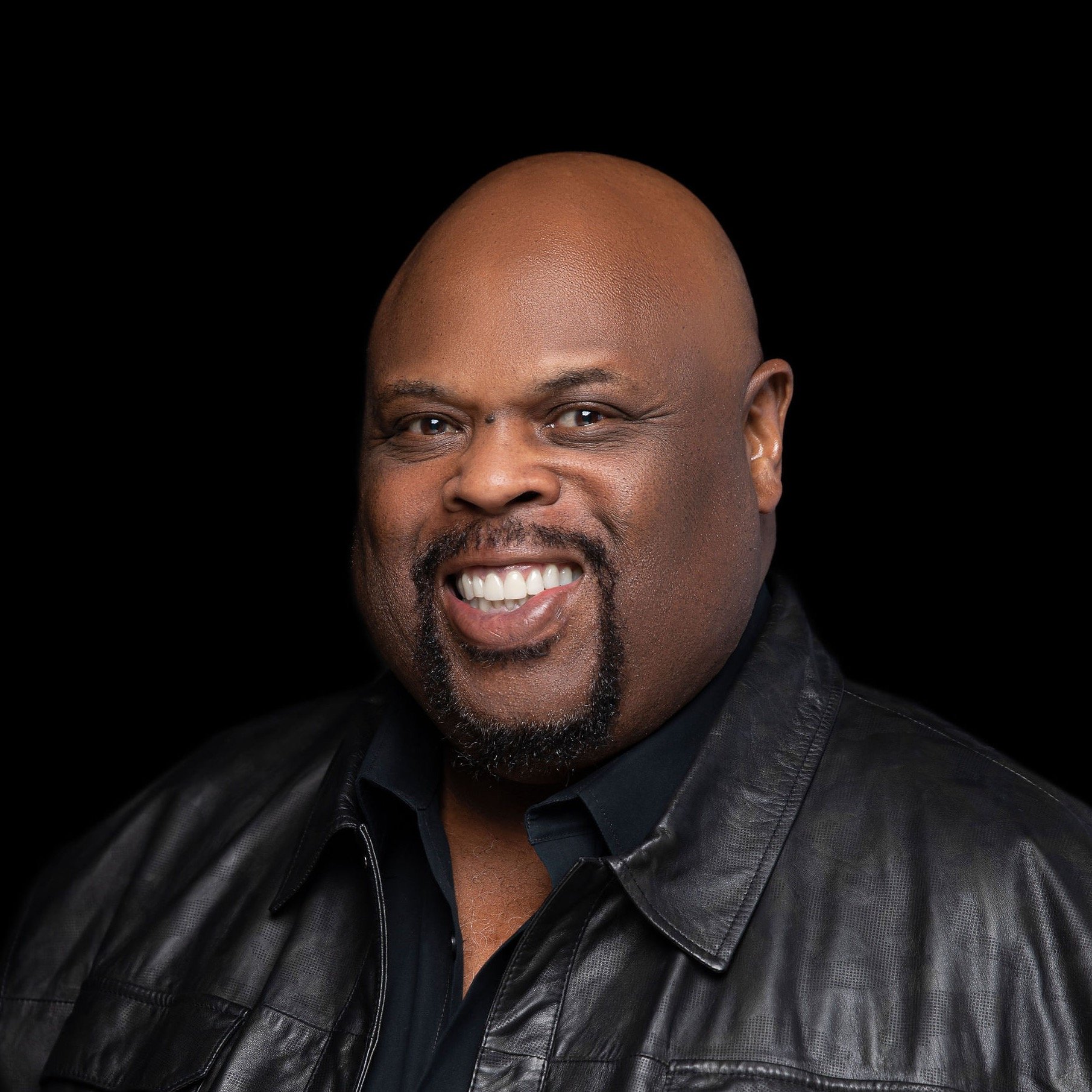 Dr. Rick Rigsby
Honorary
President and CEO, Rick Rigsby Communications
Dr. Rick Rigsby is a USA Today, Amazon and Wall Street Journal best-selling author who became an Internet sensation when his speech on hope—produced by Goalcast—was viewed by over 300 million people worldwide. An internationally recognized motivational speaker, Dr. Rigsby is founder of Rick Rigsby Communications. With engagements spanning the globe, audiences include Fortune 100 & Fortune 500 companies, service organizations, educational institutions, and professional sports organizations, including the NFL and PGA. Rick is a former award-winning journalist, college professor and football character coach at Texas A&M University.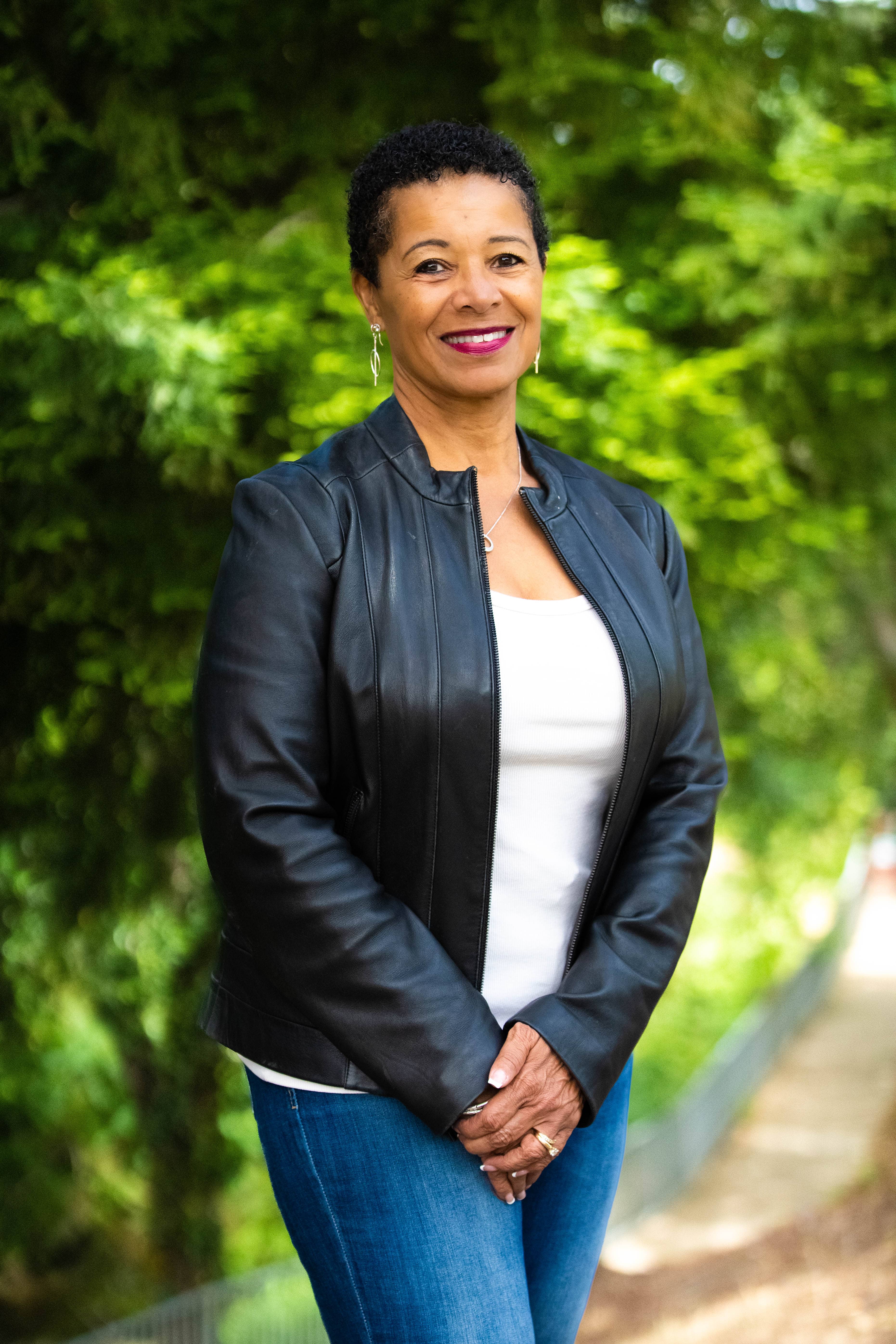 Cynthia Verrett
Honorary
Community Benefits Manager, Kaiser Permanente (ret)
Cynthia Verrett is a recent retiree of Kaiser Permanente with over 20+ years of service. She served as the Community Benefit Manager for close to 10 years and established strong relationships with community-based organizations, local school districts and key stakeholders of Napa, Solano and Sonoma counties. In addition to her work with Leaven Kids, Cynthia currently works as a consultant for Fighting Back Partnership and provides her expertise in support of the Elevate Youth Solano and Medicated-Assisted Treatment Prevention Programs. In her spare time, she loves spending time with her family, especially her four grandchildren, traveling, exercising, and is a die-hard football fan.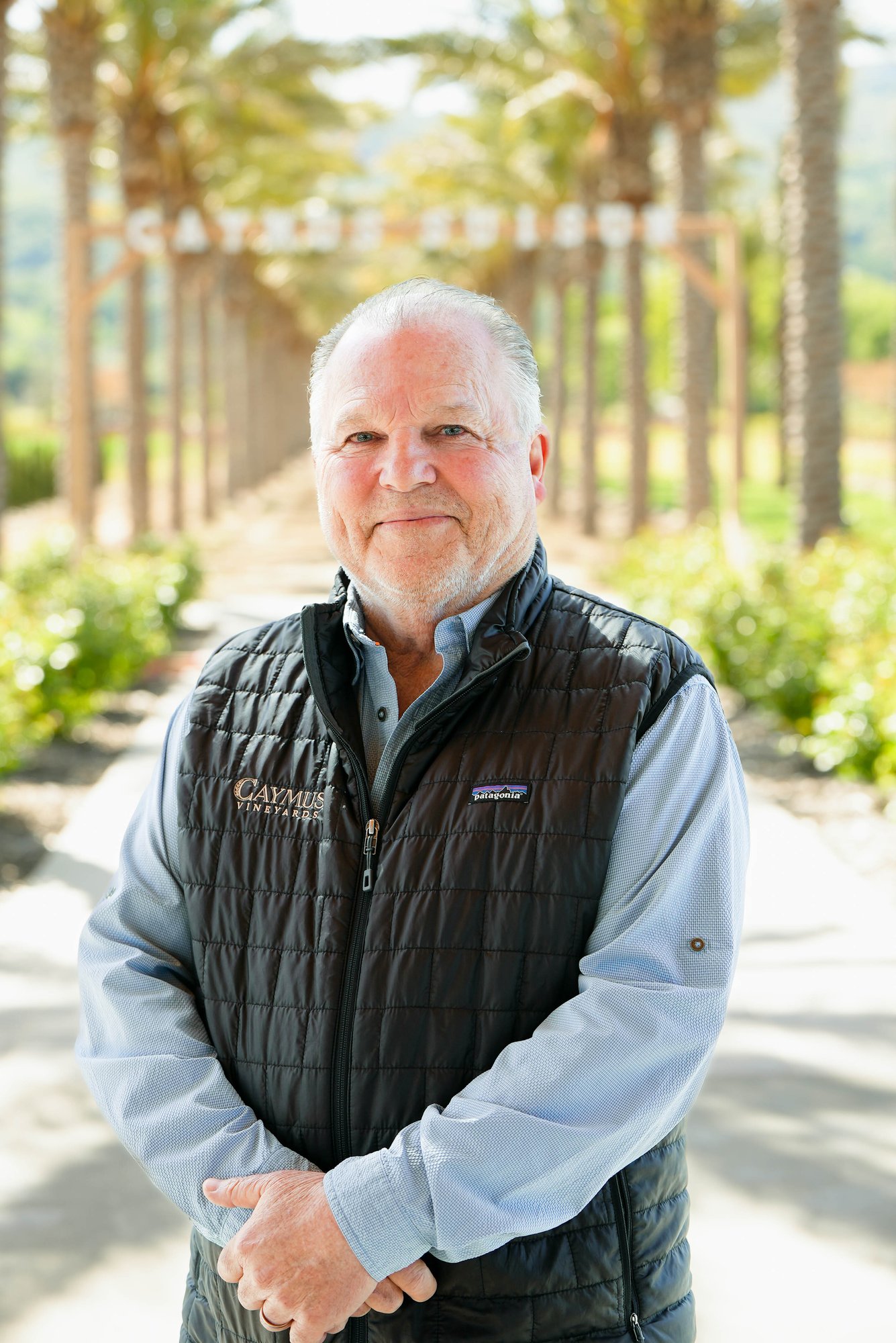 Chuck Wagner
Honorary
Owner, Caymus Vinyards & Wagner Family of Wines
Chuck Wagner was born into a family of farmers and winemakers with deep roots in Napa Valley. In 1857, his great-great grandfather captained a wagon train to California from Bible Grove, Missouri.
Chuck was just 19 when he started Caymus Vineyards with his late parents, Charlie and Lorna Wagner, and they spent many wonderful years working side-by-side. Chuck continues to make two renowned Cabernet Sauvignons, Caymus Napa Valley and Caymus Special Selection.
Several years ago, he introduced Bonanza, a California Cabernet Sauvignon that reflects his spirit of discovery and celebrates good wine as a simple pleasure of life. Chuck also produces Caymus-Suisun Grand Durif from Suisun Valley, a "hidden gem" wine region only a short drive southeast of Napa Valley. "Durif" is synonymous with Petite Sirah, and we added "Grand" to the name for this wine's grand style and luxurious softness.
Today, Caymus remains family-run, and two of Chuck's children, Charlie and Jenny Wagner, work alongside him. Instilling his love of the land in his kids, Chuck remains a farmer at heart. He believes that at the end of the day, wine is meant to be shared with family and friends. And he marvels at his good fortune to be living in Napa Valley and working in the wine business.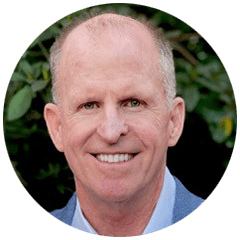 Gen. Steve W. Wilson
Honorary
Vice-Chief of Staff, United States Air Force (ret)
Gen. Stephen W. Wilson is a retired 4-star U.S. Air Force General with over 39 years of military service. During his career he commanded the largest Wing in the Middle East and served as the 39th Vice Chief of Staff of the Air Force. General Wilson's many awards and decorations include three Defense Service Medals, the Defense Superior Service Medal, two Legions of Merit, two Bronze Stars and two Air Medals. He is a graduate of Texas A&M University (cum laude, Aerospace Engineering) and the U.S. Air Force Weapons School. He holds two Masters degrees - one in Engineering Management from South Dakota School of Mines and Technology and one in Strategic Studies from Air University.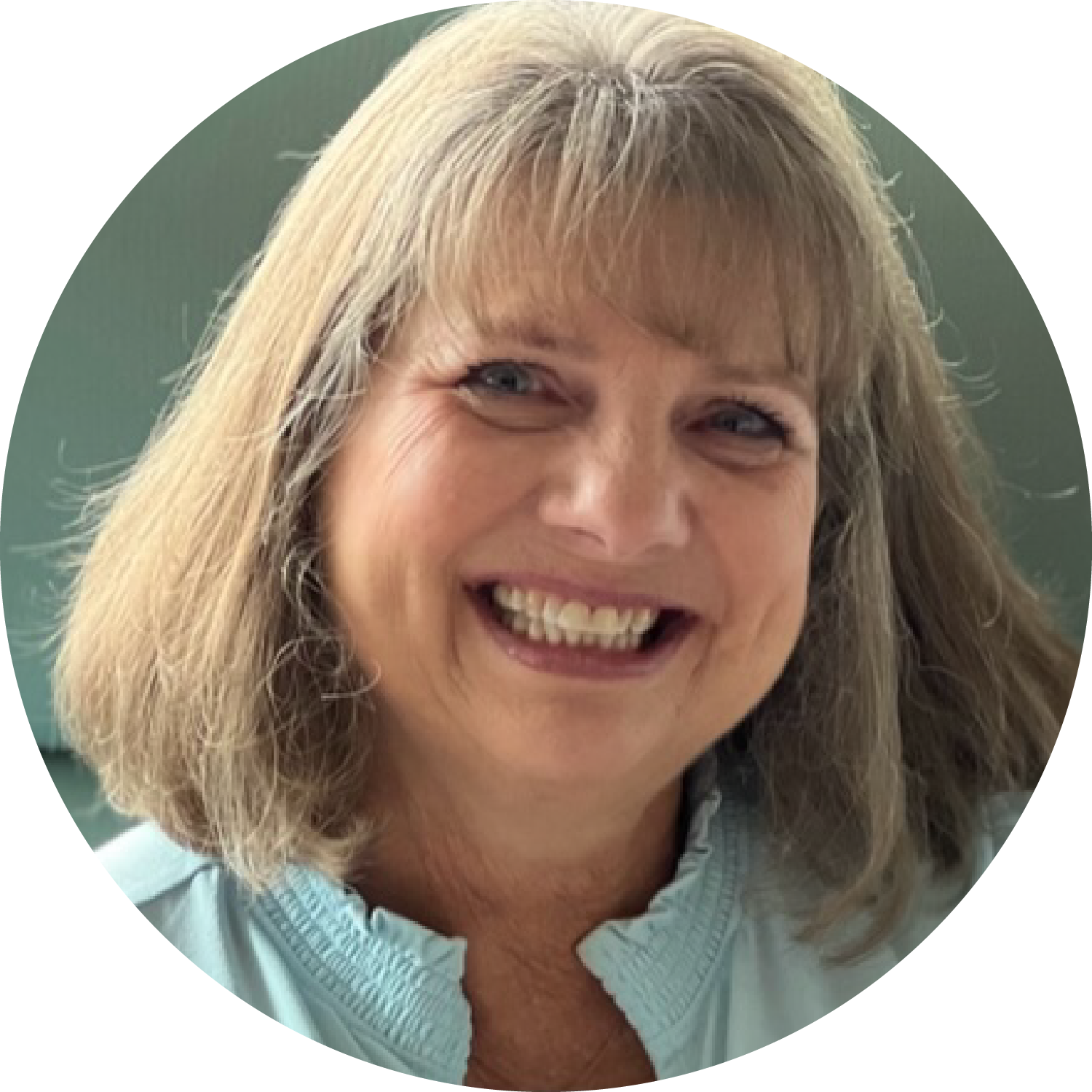 Pam Winaker
Honorary
Independent Education Management Professional
Pam Winaker is a middle school Social Studies teacher in Danville. She grew up in Fairfield before attending Stanford University where she earned a Bachelor of Arts degree in American Studies. While at Stanford, she volunteered tutoring kids at a shelter for homeless families in San Jose and leading play therapy for pediatric patients at Stanford Hospital. After earning her Master of Education degree from UCLA, she returned to Fairfield where she taught Social Studies at Grange Middle School. When her husband Jeff Winaker was stationed in Virginia with the US Navy, Pam worked as a caseworker on the Senate Committee on Veterans Affairs. When Jeff was transferred to Treasure Island, Pam taught in Castro Valley and subsequently in Illinois. Since 2008, Pam has taught middle school Social Studies at San Ramon Valley Christian Academy in Danville.
Pam first learned of Leaven Kids from her father, Fairfield Mayor Harry T. Price. She is passionate about continuing his legacy of support for Leaven Kids and the important work of helping kids triumph over difficult circumstances.
Pam has been married to her Stanford sweetheart, Jeff Winaker, for 34 years. Together they have 2 sons and one grandson.